Planetary Servo Gearmotors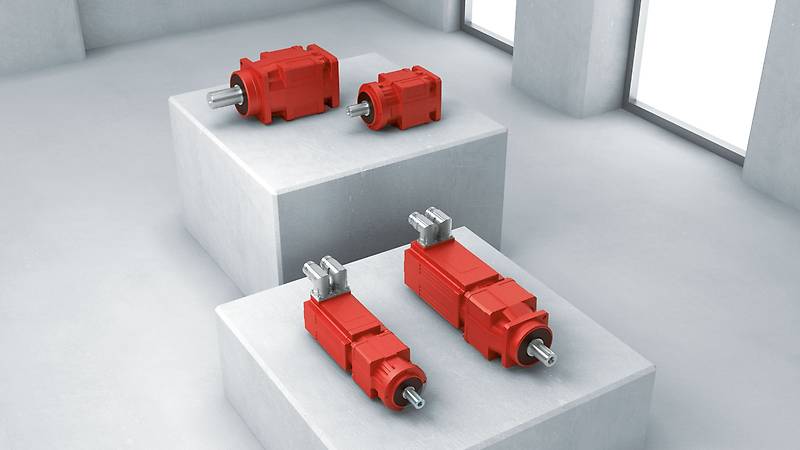 Rely on high power density, dynamics and precision right from the start when designing your systems. As the low backlash planetary servo gearmotors of the PS.F..CMP.. and PS.C.CMP.. series are characterised by tremendous efficiency and flexibility.
The basis is formed by the compact combination of powerful planetary gear units and dynamic synchronous servomotors from the CMP.. series. Planetary servo gear units account for constantly low rotational clearances, high torsional rigidity and torque. The synchronous servomotors of the CMP.. series ensure precise control and high dynamics. This enables you, even with the highest cycle rate requirements, to optimally match different precision sequences to each other and achieve powerful performance.
Features
Synchronous servomotor
Highest dynamic characteristics throughout the entire CMP.. series thanks to the low-inertia rotor design and high overload capacity of the motors
Performance-optimised and extremely compact design thanks to the latest winding and magnet technology
Standstill torques from 0.5 Nm to 95 Nm
Optional CMPZ.. motor variant with increased rotor inertia for all applications with high load moments of inertia
High quality of concentric running characteristics
Direct mounting of the motor on a gear unit from our modular gear unit system
Technical Data
PS.F series with CMP.. motor
Gear unit
Motor
Gear unit type
Gear unit size
Size
Torque range MaDyn
Nm
From
To
From
To
PS.F
121
40M
50L
15 Nm
38 Nm
122
40M
50L
26 Nm
38 Nm
221
50S
63M
15 Nm
85 Nm
222
40M
50L
60 Nm
85 Nm
321
50S
71M
21 Nm
168 Nm
322
50S
63M
82 Nm
169 Nm
521
50M
80L
51 Nm
385 Nm
522
50S
71M
82 Nm
385 Nm
621
63M
100L
150 Nm
705 Nm
622
50M
80L
250 Nm
745 Nm
721
80S
100L
290 Nm
1230 Nm
722
50M
80L
250 Nm
1540 Nm
822
63L
100L
735 Nm
2740 Nm
922
80S
100L
1150 Nm
4200 Nm
PS.C series with CMP.. motor
Gear unit
Motor
Gear unit type
Gear unit size
Size
Torque range MaDyn
Nm
From
To
From
To
PS.C
221
40M
63L
11 Nm
42 Nm
222
40M
63M
37 Nm
42 Nm
321
50S
71M
15 Nm
91 Nm
322
50S
71M
76 Nm
91 Nm
521
50M
80M
31 Nm
220 Nm
522
50M
80M
102 Nm
220 Nm
621
63L
100L
150 Nm
425 Nm
622
63L
100L
380 Nm
425 Nm
Areas of Application
Packaging machines

Machine tools

Filling and metering units

Labeling machines

FFS machines

Incremental launches

Pick & place robots

Robot travel axes

Flying saw

Processing machines

Handling gantries

Conveyor belts

Feed, pivoting and auxiliary axes

Travel axes, additional axes

Wood processing centers