Electric Cylinder of the CMS.. Series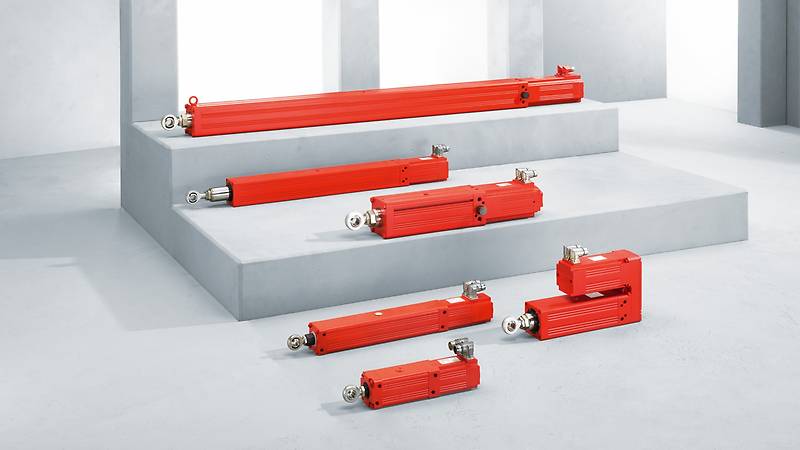 The interesting alternative to pneumatic or hydraulic cylinders: electromechanical electric cylinders of the CMS.. series. With patented oil bath lubrication, they deliver precise and reliable linear movement with maximum dynamics. Whether via direct motor mounting or when mounted via an adapter.
Your benefits: Drive systems that easily enable different travel profiles and offer a high level of positioning flexibility, new programming options, power control and a diagnostics function. For reliable implementation of your production processes.
The CMS.. standard series enables quick and direct motor mounting. It is available in 3 motor sizes for axially serial applications. Equipped with patented oil bath lubrication which considerably enhances the service life of the CMSB.. generation electric cylinders.
Downloads